We are so proud and excited to announce that we started an Indiegogo campaign to help raise funds to enable us to send some Female Empowerment Bracelets to women in Uganda.
This endeavour began when I was contacted last week by Mulumba Moses, the executive director of the Center for Health, Human Rights and Development, (CEHURD). CEHURD is facilitating a health camp in the Buikwe district of Uganda to be held Tuesday 19th August to Friday 22nd of August of this year. The purpose of the camp it to contribute towards health promotion through education and increasing personal health awareness to community members. They aim to discuss a variety of issues pertinent to the general health and well-being of the attendees including: oral heath care; HIV/AIDS testing and counselling; screening of cancer, diabetes, high blood pressure and other non-communicable diseased; family planning services; sexually transmitted infections; and sexual and reproductive health commodities. In this latter matter it was conveyed to me that they specifically reached out as they believe the Female Empowerment Bracelet would be a practical and valuable tool for the female attending the camp.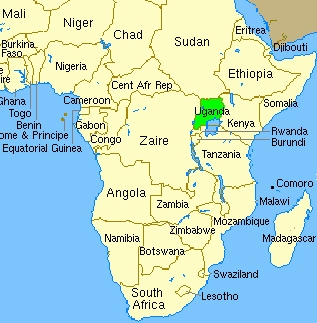 Uganda is a land-locked country in Africa which is one of the poorest nations on the planet. More than 35% of the population lives on less than $1.25 per day.
We firmly believe that the Female Empowerment Bracelet can have a positive and lasting impact on the well-being and lives of the women who use them. The culture of Uganda is such that factual information regarding the menstrual cycle is limited and rare, and having a product in their hands that can continuously inform them about their cycle so they can make wise decisions in their best interests is immeasurable. Also, the Ugandan culture is under a heavy male dominance, especially on issues relating to women's reproductive health, so providing women with these bracelets can truly empower them.
Please won't you help these women in Uganda and contribute and/or share our Indiegogo campaign?